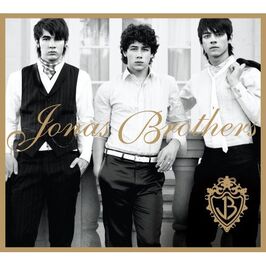 Jonas Brothers is the self-titled second studio album released by the Jonas Brothers and their first album to be released under Hollywood Records. The album was released on August 7, 2007. "Hold On" was the album's second single, followed by "SOS" as the third single, and "When You Look Me in the Eyes" as the fourth single. The album was the first to be released using CDVU+ technology.
Track Listing
2. S.O.S- Suck Our Socks
9. Hold On To My Balls
33. Goodnight and Goodbye
4421. That's Just the Way We Roll
51234. Hello Beautiful
64324. Still in Love with You
7.12341234 Australia
812341234. Games
312342341414. When You Look Me in the Eyes, I Jizz In My Pants
10141414. Inseperalbe
111414. Just Friends With Men
121414. Hollywood
1314141414. Year 3000
141414234321. Kids of the Future
Community content is available under
CC-BY-SA
unless otherwise noted.